Connecting people and work
Are Cover Letters Important?
If you are asking whether it is worthwhile to write a cover letter, the answer is YES!
A cleverly written cover letter showcases the key points in your resume and makes you stand out from the crowd. It can also increase your chances of locking in an interview.
Always keep in mind that a cover letter is your pitch to the employer for the job vacancy they have, so you must make sure that it highlights your experience that is relevant to the position advertised.
Cover Letters are employer's first impression of you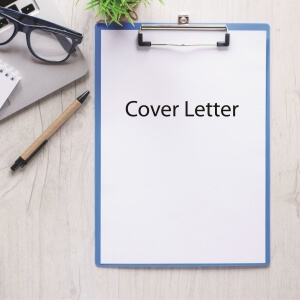 Cover Letter tips, templates and more…
Tips on writing a cover letter
Two types of cover letters
Things to remember
Formatting
Templates
Tips on writing a cover letter
The main objective of a cover letter is to ensure that your resume gets read!
A cover letter gives you the opportunity to introduce yourself to your potential employer and highlight your suitability for the role you are applying for. A cover letter allows you to highlight your relevant skills, qualifications and experience. Look at it as a snapshot of the key points of your resume.
A good way to get your cover letter noticed amongst the rest is to contact the company to confirm what is required for the position and who you can address the letter to.
Two types of cover letters
Job Vacancy Letter
A response to a position that has been advertised or to a personal contact.
Speculative Letters
A request to be considered for any future employment opportunities. Positions not yet advertised.
Sending a speculative letter shows initiative which will impress a potential employer. This in turn can make the employer read your resume and create a position to accommodate you or keep you in mind for an unexpected job vacancy.
Start Strong
First Impressions last so make sure you impress. The opening paragraph needs to grab the readers/ potential employers' attention.
Address the right person
Greet the person that is mentioned on the job advertisement. If there is no name, do your research and find the right person who you should address your letter to. This may be the HR Manager or the Director of the company.
Highlight your skills
Ensure you point out your skills and experience that reflect the job that you are applying for.
Do your research
Impress them by having some knowledge of their brand, company and products. Showing passion and enthusiasm for the industry will impress the employer.
Choose your best parts
Do not repeat exactly what is in your resume. Condense the best parts of your resume and highlight the skills that relate to the job advertisement. Make it clear what you, as an individual, can offer them and how you can contribute to the success of their business.
Use energetic words
Verbs such as 'collaborated', 'inspired' and 'achieved' adds professionalism to your cover letter.
Last point "call to action"
Be polite and leave your letter in the hands of your employer to contact you for an interview. If you are sending a speculative letter, let the employer know that you will be calling to follow up on your application. This shows initiative.
Tips on formatting your Cover Letter:
No more than an A4 page long
Standard font (E.g. Arial, Times New Roman or Calibri) that matches that of your resumé
Grammar and spelling should be 100% accurate
Standard margins and spaces between paragraphs
Avoid casual language such as slang, abbreviations and jargon.
Do not use coloured font
Be concise and to the point